Get Modern with Your Customers in Glitter Gulch
Las Vegas is THE city for conferences and there's a reason for it. The opportunities to entertain customers is unparalleled - from world class dining and show-stopping shows, to gaming, to… who knows!
Whether you're looking to entertain clients, rejoice with your team, or satiate your thirst for the nightlife, Fabl and Oracle have partnered to bring you a curated guide of our favorite places to eat, drink, and discover the best of Las Vegas.
The opportunities to explore the gastronomy of Las Vegas with customers and colleagues abounds!
Long day? Time to blow off some steam and unwind Las Vegas style per Jackson Colton, THE source for all things nightlife. Take a look at a few of the premier Las Vegas Nightclubs of 2019.
Located in the Wynn Las Vegas, XS is perhaps the most elegant nightclub on The Strip.
The club has so many different areas, it's hard to describe them all except to say they all embody the glitz and glamour Las Vegas nightclubs are known for. Party inside or outside at the pool area while you dance to first-rate DJs like The Chainsmokers and David Guetta.
Omnia inside Caesars Palace screams luxury. It boasts everything a Las Vegas nightclub should be. It blends lavish elegance and ultra-modern design with the latest technologies and high-end production values for an experience that promises to be more than just memorable.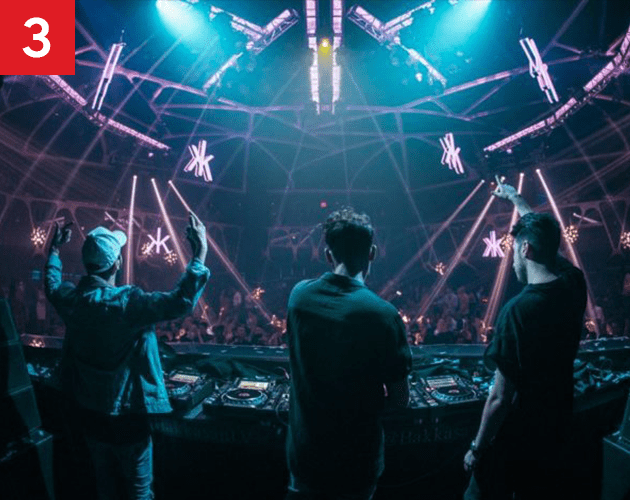 One of the newer additions to the Las Vegas nightclub scene, Hakkasan's multi-tiered space is housed in the MGM Grand. Above the Hakkasan restaurant which is an event in itself, Hakkasan Las Vegas boasts a luxurious lounge space, an outdoor garden bar, and a massive dance floor.
Relax! With your Customers. Enjoy an ice cold beverage. After a long day at the conference, it's a good time to unwind and enjoy a fine cocktail and chill out. But…let's do it on The Roof.
Powered By Fabl, an Oracle Eloqua-integrated, Content Experience Platform for design driven content marketing - improving user experience for brands and the customers they engage. Fabl increases page engagement and Call-To-Action conversions.